Application Support For All M3 Versions And Deployments
Working with the world's largest Caterpillar dealer by serving as an extension of the IT team by supporting Infor applications and custom code. 
> Many MAK Mods to support (1,000+)
> Providing a expert support model
> Doppio is one of the only independent partners supporting all versions from 10.1 to multi-tenant cloud edition
Is your IT team seeking
expert support
for an older version of M3?
Finning is one of Doppio's several long standing equipment rental and service clients. Finning International Inc. supports mining, construction, and oil industries by selling, financing and servicing Caterpillar equipment. Since 2016, Doppio has worked with the company's largest division, Finning Canada, to support MEC, MAK, SmartOffice scripts as well as StreamServe documents and custom APIs. 
Helping clients
manage IT operations thus
providing for a greater focus on strategic initiatives
Doppio provides dedicated support for custom objects like reports and scripts developed using older Infor technologies. In creating a bespoke support services model for Finning, Doppio resources allow business systems (IT) teams to focus on user-driven enhancement requests and the integration of recently acquired businesses.
Needing consistent support for customizations in Infor M3. Local consulting resources, global support capabilities.  Doppio launched a support service consisting of the Vancouver technical team to support Finning with integration and reporting requirements, respecting the many modified elements to source code. 
Finning currently uses an older version of Infor M3 which poses a challenge in regards to missing features and the constant need for customization. Moreover, the process improvements and automations needed are categorized into three types; consequently, this entails that Doppio handles a variety of different Infor M3 modifications while managing incoming requests at any given time.
MEC server
MAK Modifications
StreamServe document layouts
Jscript panel enhancements
PO / Data Archiving (TAM)
Process Flow Integrator (PFI) 
Some noteworthy
takeaways
First, there is significant demand for dedicated application support coming from customers maintaining on-premises systems. As enterprises push to modernize systems and processes, outsourcing this level of support is much more efficient than managing complexity in-house. Customers still running M3 on Windows and IBMi operating systems and hardware would recognize this as a logical step forward in their journey to transform digitally. Doppio's involvement with iSeries shops was recently highlighted in IT Jungle.
Further, we affirmed that MAK experts make great XtendM3 developers. Building on a strong track record of MAK development, we were able to build up a bench of resources to deploy on multi-tenant cloud engagements.  Cloud customers leverage Infor tooling like XtendM3 and the H5 SDK to design extensibility solutions. From a consulting staffing and skills development standpoint we aligned resources so that both segments of our managed services and professional services customers can benefit from a growing cross-trained pool of resources. 
Leveraging a
trusted partner
to support your business
Reliable ERP support is critical for an enterprise running legacy applications. The duration of our partnership with Finning says it best. As a longstanding client, Finning IT relies on expert Doppio consultants to support the needs of their day to day business, including user enhancement requests. This division of responsibility enables internal IT team members to focus on higher impact projects and maximize their investment in Infor technology.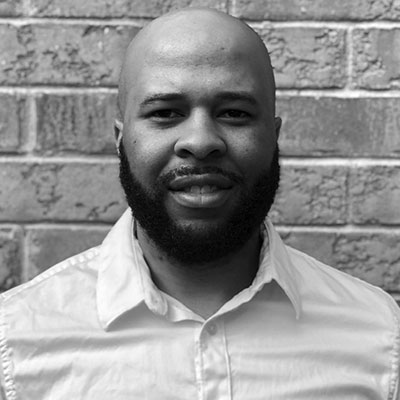 Director of Managed Services