Integrating M3 With PLC Systems For Greater Plant Floor Visibility
Doppio integrates Infor M3 and WINK PLC for key leader protein processor in the pet food manufacturing industry

> Infor M3 and WINK PLC Integration
> Plant Floor Manufacturing Execution
> Post go-live expanded support coverage
Seeking Infor M3
extensibility and customization
Champion Petfoods is an award-winning, leading pet food manufacturer based out of Alberta, Canada. The company produces biologically appropriate dog and cat food, and is among the top five premium pet food manufacturers. 
Champion leverages Infor M3 as the ERP system used throughout all functional areas of the business including purchasing, inventory, warehouse management, manufacturing, distribution, and sales. Beginning with the application upgrade from 13.2 to 13.4, Champion has relied on Doppio as a key partner to support systems and  critical integrations to third party systems.  
Food and beverage manufacturers have stringent food safety guidelines to abide by. This is especially the case for protein processors, where the regulatory requirements are even more demanding to ensure that proteins are processed within the short shelf life they possess. For this reason, it was imperative that Champion Petfoods gain real-time visibility into the movement and use of raw materials in their production processes.
Requiring
real-time visibility
into production
The intersection of information technology and operational technologies are the underpinning of smart industry (industry 4.0) Champion Petfoods needed to gain real-time visibility into the manufacturing process in order to accurately track the use of raw materials, production floor activity, and inventory or finished goods. Knowing how an item is physically consumed, adjusted, or moved on the production floor in M3 is key to a manufacturer, especially a protein processor needing to abide by stringent food safety regulations.
Create interface DB Tables for Consumption, Receipts, Movements, and Adjustments to inventory
Create Transaction Log Table – Triggers on the incoming data from PLC System
Create Stored Procedure for Interface Tables
Development of MEC Maps
Integrating Infor M3 and
key PLC systems
In order to gain real-time visibility across the product process, Doppio Group first worked with Champion Petfoods to identify the integration requirements. It became apparent that integrating Champion's existing Infor M3 environment with PLC systems in key functional areas was necessary. These key areas included manufacturing consumption, PO receiving and tank zeroing as these areas addressed raw materials whose inventory is typically stored in silos and tanks. Given that Infor M3 typically loses traceability until the manufacturing processes are completed in M3, this PLC integration enables traceability throughout the production process. 
The production floor integration enabled for live stock information to be tested, meaning that only the correct status would be consumed and otherwise rejected by the PLC. This ensured that Champion Petfoods was respecting food safety guidelines with respect to the usage of perishable raw materials and storage of finished goods.
Global FIFO (Fist In First Out) Transaction Table
Stock Movement
Material Consumption
Stock Adjustment
PO Receipt
Tank Zero
Palletization
Stock Splitting
Stock Balances
Reaping the benefits of
end-to-end traceability
By integrating PLC systems in key functional areas, Champion Petfoods now has traceability from one end of the production process to the other – from the moment raw materials are received and processed to where they are deemed complete in M3 and prepared for shipping. The real-time visibility into the production floor enabled Champion Petfoods to better manage their inventory and warehousing as well as render their supply chain planning and financial reporting more accurate and efficient. 
Champion Petfoods has enlisted Doppio Group's help ever since the completion of this implementation in 2017. Following the digital transformation project, Champion Petfoods became a managed services client. We've since been able to support more of their environment in addition to the integrations that we built several years ago. Our team of dedicated consultants continue to support Champion to this day, aiding the award-winning manufacturer continuously improve their business and processes. Given our ability to provide dedicated coverage, we've expanded our relationship to include other EDI support areas.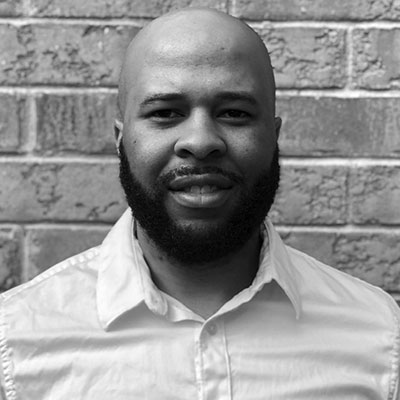 Director of Managed Services